Tips on preparing your ebook manuscript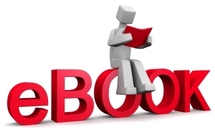 For ease of conversion to an ebook file format, please read the following information about your manuscript:

* Use a standard font throughout, such as Times New Roman, with 12pt size for the text and 24pt for the chapter titles (although these can be adjusted later).* Use consistent paragraph and line formatting . You may use tabs or your program's paragraph or alignment formatting functions, but do not use a mixture of both. Do not use the space bar to format paragraphs or individual lines.

* If you wish to include a publication date, copyright information, any eISBN number (Electronic International Standard Book Number), or any acknowledgements or dedications, keep them on the first two or three pages.

* Tables, inserts and sidebars will not display properly in Kindle or ePub format, so list them as ordinary text.

* Do not refer to page numbers, other than in a Table of Contents (which I can adjust). On an eReader, whatever the user sees on the screen is a "page," so all headers, footers, footnotes and indexes will be deleted.

* Do all image resizing before inserting in the document. Images should preferably be in jpg format, minimum 72 dpi, and in RGB colour mode.

* If you are supplying the cover image it should be at least 1400px wide, with a recommended height/width ratio of 1.6 (1400px wide x 2100px high).

* Do not wrap text around images or illustrations. All images (except full-page ones such as maps) should be set "in-line" with the text.

* Special symbols and characters do not convert well to Kindle or ePub format, unless they are in a standard font set, so please choose a font like Times New Roman for all text and symbols.
---
File types for ebook conversion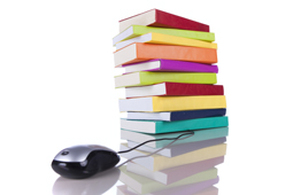 I use a laptop PC and I prefer to work in Microsoft Word (.doc or .docx) when editing and proofreading, but I can also handle the following files:

Rich text (.rft)
Text (.txt)
PDF (.pdf)

If you use programmes such as Quark or InDesign we may have to consult on how to handle these documents.
---
Website designed and created by Jim Bruce, ebooklover.co.uk
© All text copyright of the author 2017