About me - Jim Bruce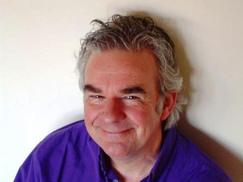 Born in Kent and educated at Sevenoaks School, I have worked in the publishing industry for more than 35 years, with senior positions as a chief sub-editor, rewrite editor, graphics editor, news editor and production editor on major newspapers, including The Herald & Evening Times, The Kent & Sussex Courier, The Scottish Daily Mail, The Scottish Sun, The Sydney Daily Telegraph, The Sydney Morning Herald and The Sun-Herald in Australia.

I am very experienced in editing and rewriting copy for publication as news and features, and also proofreading before publication. I have also worked for many years as a newspaper layout man, designing news and features pages for maximum visual impact, including many front pages, and I have re-designed sections of newspapers.

As a freelancer, I have also written stories and travel features for newspapers and magazines in Britain and Australia, including The Daily Telegraph. I currently live in East Sussex and work with authors across the UK and beyond.
---
Testimonials
"I used Jim's editorial services early in 2015 when I decided to republish a travel memoir (

Things Can Only Get Feta

) that had previously had a London publisher.

"Owing to the publisher, Bene Factum Publishing Ltd, seriously breaking the contract, the rights of the book were returned to me, in very difficult circumstances. I decided not to seek another publisher and to do it myself.

"Jim did some more fine-tuning on the book, reformatted and redesigned it as an ebook and paperback and I was able to put it back out on Amazon myself very quickly. I think it looks better than the original and it has had a new surge of interest.

"Jim also helped with the editing and design of my second memoir,

Homer's Where The Heart Is

, which included photographs this time, and again it looks very professional and eye-catching.

"I thoroughly recommend Jim's editing skills, honed during his journalism career. He is very professional, with an eye for detail, and made the task of producing and publishing a book much easier and more pleasant than I had previously experienced with a publisher."

- Marjory McGinn, author of the best-selling Greek travel memoirs

Things Can Only Get Feta

,

Homer's Where The Heart Is

and

A Scorpion In The Lemon Tree

, which are all available on Amazon.
---
"At first, I didn't think I needed to have my book edited - only proofread - but I realised how wrong I was when Jim came up with many excellent suggestions. I
feel far more confident about the final version, now it has benefited from his skilled input. Jim has been professional but friendly and approachable, kept to deadlines and was always willing to go the extra mile. I'm delighted with his
services."

- Jackie Winter, author of memoir

Life In Tandem

, available on Amazon.

"Jim Bruce could not have given me, as a first-time novelist, better support. His service, from editing and proof-reading through cover design to uploading and publishing my book in Kindle and paperback, was quick, thorough and professional. It was also delivered at a fair price. I would recommend him without reservation to any author wishing to self-publish their work."

- Charles Becker, author of crime thriller

Murder At Royal William Yard

, available on Amazon

"On my story, 'The Battle of Slotterham Hall, AD 1929', working through proof-reading, editing and cover design with Jim Bruce has been a good experience. His response has at all times been very prompt and helpful. The end product, published as an e-book on Amazon Kindle, has met all my expectations and hopes. A job well done. Thank you, Jim." - Chip Tolson, author of novel The Battle of Slotterham Hall, available on Amazon.
---
"I consider Jim Bruce to be one of the best in the business when it comes to re-writing content" - Tony Carlin, editor, The Evening Times, Glasgow.

"I have never come across anyone better at re-writing " - Andrew Clark, former editor-in-chief, The Sydney Morning Herald; editor, The Sun-Herald; and Literary Editor, The Age, Melbourne.

"His editing and design skills place him among the top echelon of journalists in this country" - John McCluskey, former deputy editor, The Sydney Daily Telegraph-Mirror.

"Jim is an outstanding layout man - the ultimate professional" - Geoff Teather, production editor, London Evening Standard, and former editor, Evening Express, Aberdeen.

"I have immense respect for his abilities in copy editing and layout" - Ray Odlum, former editor, The Sun-Herald, and night editor, The Sydney Morning Herald.

"Jim's flair for newspaper design and presentation is impressive" - Les Hoffman, former editor, The Sydney Daily Telegraph.
Contact me
Please email me at jimbruce@ebooklover.co.uk or use the contact form below

Website designed and created by Jim Bruce, ebooklover.co.uk
© All text copyright of the author 2018